For energy consumers
Statkraft supplies industrial and commercial consumers with energy, matching their individual needs, managing their risk profile, and helping them become carbon-neutral. We provide our customers with a wide range of standard and tailor-made products, including an end to end energy solution, physical supply, hedging, and green energy solutions.
End to End Energy Solution
In Statkraft's end to end energy solutions, you can be more independent of rising electricity prices. With us as your long-term sustainability partner, we can cater up to 100% of your energy economically and sustainably.
We are Europe's largest renewable power generator, our End to end Energy Solution brings three major benefits to you:
savings on electricity costs
protection against price volatility in the market
simplification of power procurement. 
While you meet your energy requirement in an economical, predictable and carefree way round the clock, we structure two different PPAs to cover different time slots throughout the day, week and year: Group Captive and Fixed Tariff PPAs.
Your energy requirement during the solar hours can be met using Group Captive Solar Power Purchase Agreement (PPA) with a fixed price for the long term. This requires you to invest a minor amount in the power plant and become a minority equity holder but provides major financial benefits due to lower charges. 
For the non-solar hour energy requirement, our Fixed Tariff product will meet your additional power requirement at a fixed price. Unlike purchasing power from power exchange which is very volatile and changes every day, our Fixed Tariff product provides certainty for a longer duration.
Summary:
With our comprehensive range of services, we guarantee you maximum performance with maximum security - 365 days a year. We can cater up to 100% of your energy requirements in an economic, predictable, sustainable, and carefree manner.
Our End To End Energy Solution is the easiest way to make your company's energy supply more economical and environmentally friendly. With our energy solution, you reduce the CO₂ footprint of your company and make a sustainable contribution to climate protection.
Statkraft offers a whole range of products in the Indian energy market with a focus on providing cost-effective, hassle-free and reliable energy to our corporate clients. Statkraft is placed uniquely in the Indian power market with its own Hydropower plants, Solar plants, and market operations through Category I trading license. 
KEY FEATURES
You can hedge your price uncertainty with us as a long term sustainability partner

Our end to end energy solution allows you to be independent of the rising power prices providing you with a long term certainty on the cost of energy.

You unfold your green potential and receive a tailor-made offer

Together with our experts, we check all relevant conditions and prepare an offer for you. If you accept our offer, we will proceed to the detailed planning - from checking the statics, to the comprehensive electro- technical conception up to the smooth wheeling of power.

You benefit from our single solution containing two products

Our solution provides benefits from both Group Captive Solar and Fixed Price from power exchange, allowing you to enjoy benefits from both worlds. Our expertise in energy markets allow us to provide the solution with two products to you.

You can rely on us for building assets with highest quality

We rely exclusively on high-performance components from renowned manufacturers. Our high standards of Health and Safety ensure zero incidents during construction and operation.
Benefits to the customer
With Statkraft's end to end energy solutions, you can reduce the energy costs of your business from the very next month of signing with us. By dealing with us, a credible counterparty, you reduce your risk significantly. We allow you to be sustainable setting an example for your competitors, contractors, and customers.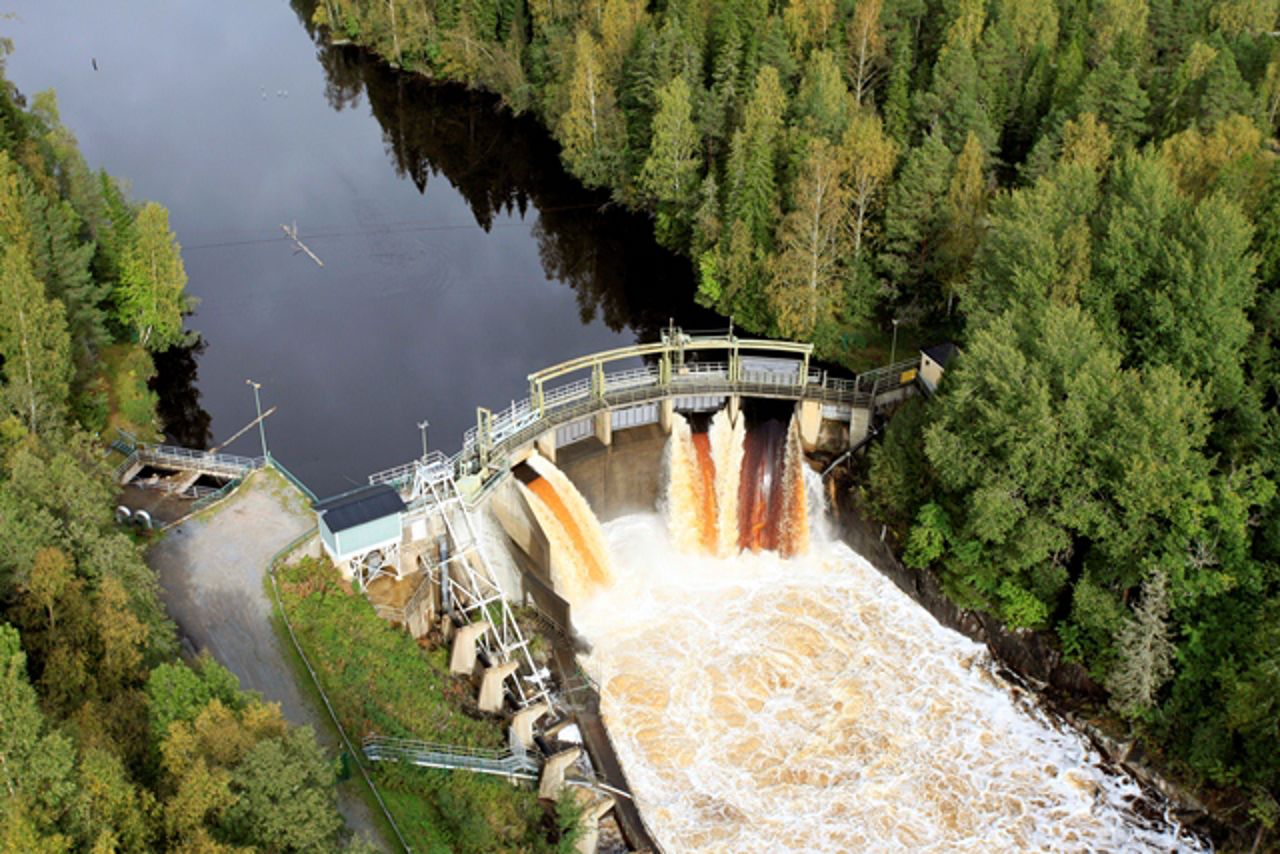 Economic and Independent
You improve your profitability
Lower energy costs and have a positive effect on the corresponding balance sheet ratios.
You reduce your energy costs from the very next month of signing with us
Solar electricity generated is now much cheaper than electricity from the grid.
You increase your independence
With stable electricity prices, you can plan your costs with more foresight.
You improve your competitiveness
With a global and trustworthy partner, you expand your financial scope for future decisions.
You benefit from long-term use
We stand for the highest quality. Thanks to the latest technology and regular maintenance, our renewable power plants are absolutely reliable, so that you benefit from them in the long term.
Care-free solution
You can focus on your core business
We finance the major portion, construct and maintain the Group Captive solar power plant and also procure power for our Fixed Tariff. We take care of your energy needs so you can continue to use your liquid funds and your valuable time in your core business.
You protect your equity capital
The Group Captive Structure requires you to purchase equity in the solar power plant putting in approximately 8% of the project cost. (You will own 26% of the equity). The major financing of the plant (92%) comes from Statkraft and thus relieves you of the investment risk.
You would not have to run any procurement process
Procuring power from either Group Captive or Fixed Tariff is generally difficult today, and a combination of them is even harder. Here all your energy requirements will be met from one company, reducing your work of running multiple procurement processes.
You benefit from our all-round service
In addition to the construction of the plant, we also take care of regular maintenance and repair work and all legally required inspections on request.
Sustainable
You implement your sustainability strategy
You improve your carbon footprint and actively work towards achieving your sustainability goals.
You consume clean electricity
Neither CO₂ nor any other harmful emissions are emitted during the conversion of solar energy into electrical energy. 
You visibly promote your corporate image
By purchasing green energy, your sustainable commitment becomes visible to the outside world and credibly underlines your positioning as an environmentally conscious company.
You increase the ecological value of your company by associating with the Sustainable energy champion
You become greener - from day one
Making a visible contribution to climate protection and thus working towards your sustainability goals has never been easier. With a photovoltaic system you not only save costs, but also avoid measurably CO₂ emissions
Related Content
Green energy solutions

A steadily growing number of our customers are committed to becoming carbon-neutral. We provide tailor-made solutions to help you achieve your goal.

Renewable energy certificates

We help our clients find the right solution to achieve their statutory requirements as well as sustainability goals through the purchase of renewable energy certificates in addition to the supply of physical green energy under PPAs.

READ MORE