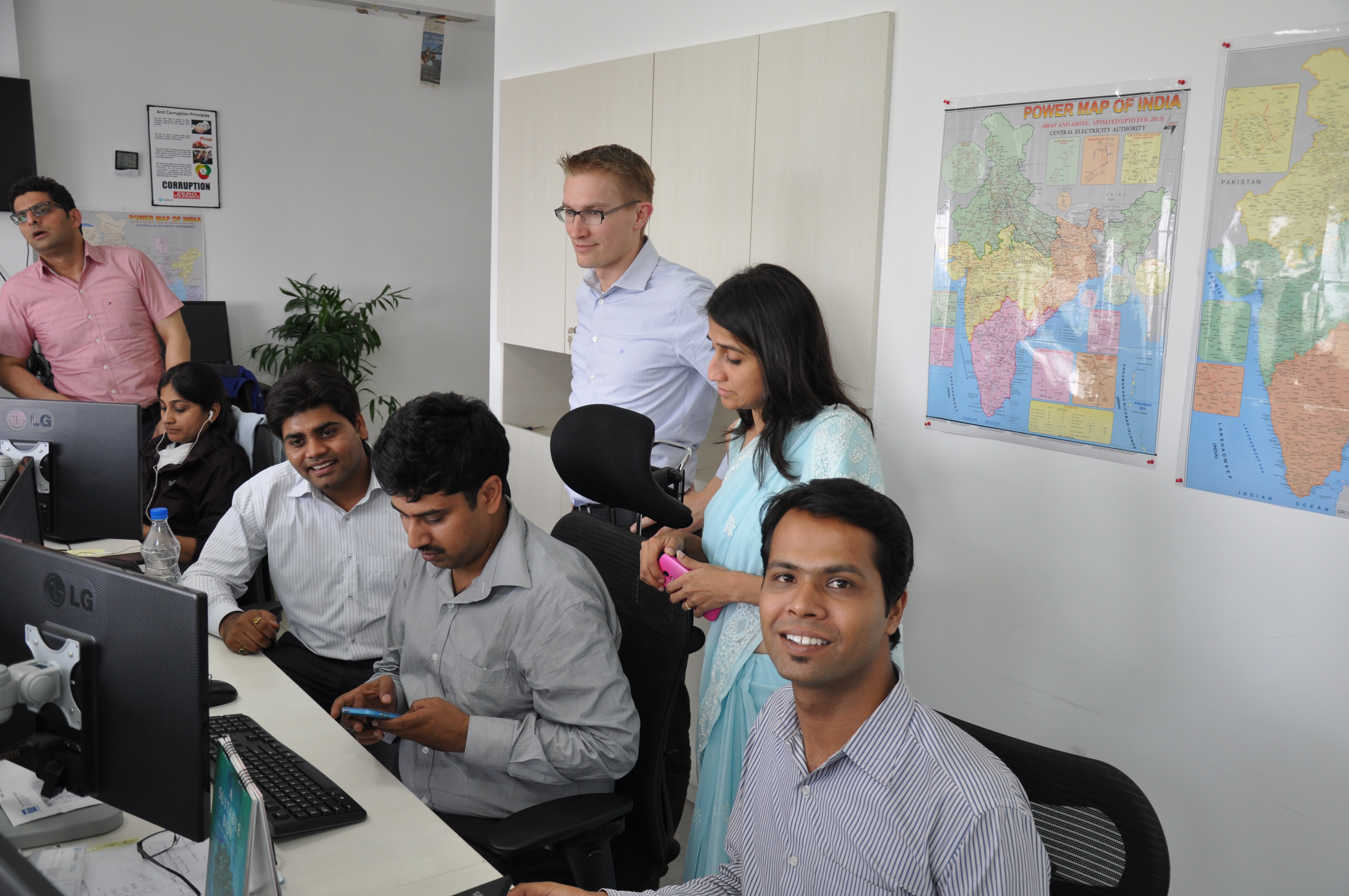 Forecasting and Scheduling of Renewable Energy
India aspires to be a global leader in renewable energy generation. Independent wind and solar power producers are the main drivers of the Indian "green shift".
Striving towards improving the system integration of renewables, several Indian states have implemented forecasting, scheduling, and deviation settlement regulations, applicable to the wind and solar power generators.
Statkraft is the leading provider of forecasting and scheduling services in Europe. In Germany alone, Statkraft aggregates and balances more than 10 GW of renewable energy on the grid.
In case the actual generation deviates too much from the forecast, deviation charges apply. Deviation charges and permissible deviation limits vary marginally from state to state, but normally only apply for deviations exceeding a predefined deviation limit. For deviations above permissible levels, charges can be high and keep increasing with an increase in deviation, therefore it is crucial for generators to choose an experienced partner for the balancing services. The generation forecast is based on a "learning algorithm" that will improve over time when the forecast is being fed with both weather and real-time generation data. The forecasted schedules are revised several times during the day to capture generation variability on a real-time basis to improve accuracy and minimize the commercial impact on generators.
In some states, Statkraft is operating "virtual balancing groups" of renewable generators to profit from portfolio effects to reduce penalties. Statkraft as QCA also takes care of the financial settlement of the penalties vis-à-vis the SLDC and the generators.
Our global experience of offering balancing services to a large portfolio of renewable energy in the developed markets and our financial strength enables us to offer unique value-added service to renewable generators in India where we provide various tailor-made products to the generator.
In India, Statkraft assumes the role of the Qualified Coordinating Agency (QCA) that is recognized as a 'State Agency', responsible for forecasting, scheduling, and settling deviation charges for wind and solar generators with the system operator.
Together with our clients, Statkraft aims to be a pioneer in the Indian "green shift". By offering superior service and applying modern technology, we enable the system integration of renewables and thus prepare the grounds for further growth of the sector.
Why Statkraft:
Europe's largest generator of renewable energy
Global experience of providing PPAs, Market access and balancing services to Renewable generators
Offering Forecasting, Scheduling, and Settlement services to more than 7 GW of renewable generation across India
Operate one of Europe's largest virtual power plants and the largest balancing group for renewable energy in the state of Andhra Pradesh
Provide our services across all the States in India
Strong business ethics and zero tolerance for corruption
Related content
Trading and Origination

Being a leading power trading house in Europe, Statkraft Markets offers state of the art hedging and energy management solutions to clients across the entire value chain of Generators, Consumers, and Distribution companies.

READ MORE

Energy management

Statkraft Markets supports its own hydropower generation by optimally utilising limited water storage capacity and selling generation during high priced hours of the day.

READ MORE

Risk management

Statkraft Markets business activities are closely monitored and calibrated by a proficient and experienced risk management team.

READ MORE